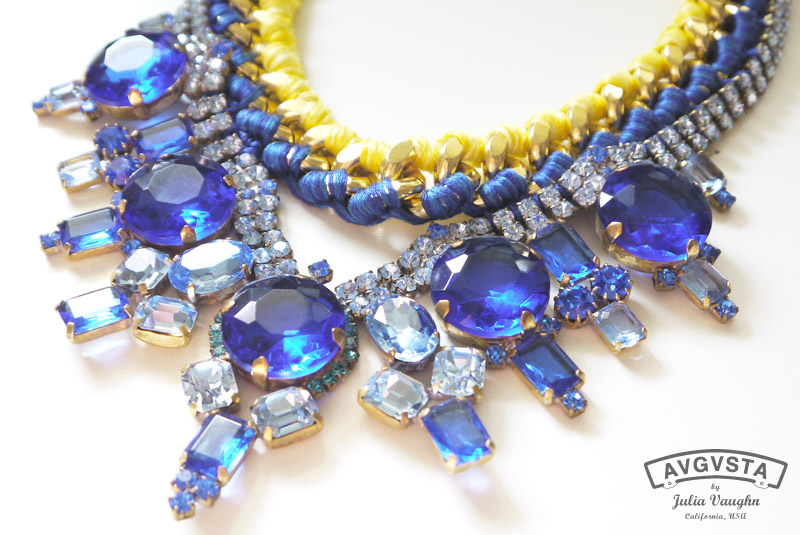 VINCENT BLUE
DESCRIPTION
A popular piece for obvious reason. Composed of a vintage crystal necklace in brilliant shades of blue which has been hand sewn into a woven gold chain.
A custom piece is also pictured for those of you interested in something a little more unique! For more details, read below!
Please note each piece is handmade from scratch, therefore it will most probably be almost impossible to re-create it exactly the same as you see in the picture. There will be minor differences, but this only makes each piece more unique.
This item is made from scratch to order so it can take up to 4-6 weeks for this piece to be ready to be shipped. If you' simply can't wait to get your AVGVSTA jewelry and need it in a hurry, there is a "Rush" option available for a fee of $75 per necklace. Please keep this in mind, when placing your order - you can inquire for details by filling out the contact box below.
sold out